SCARVES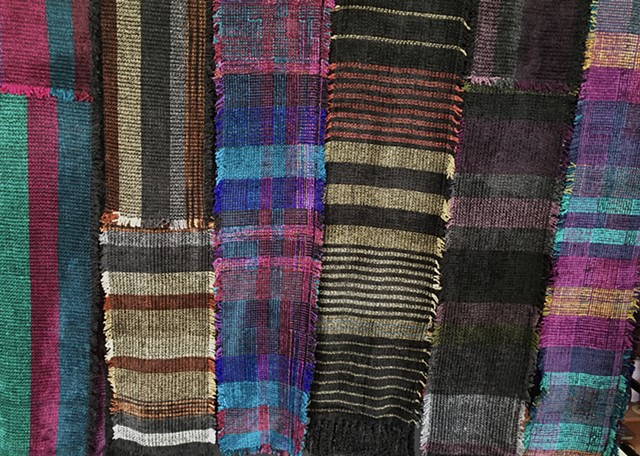 What's more comforting on a cold day than a wonderful handwoven scarf?? I make scarves. Each one is different. I don't sit down and weave a scarf per se, I use pieces that remain from other garments. Each one is different. Did I say that already? They vary in length from about 55" to about 85". They are generally 7-8" wide. Do you see a fabric in another garment that you would like in a scarf? Ask me. I either have it or can make it. Would you like a shorter one but I only have longer? Ask me. I can do custom. Anything is possible.
From left to right here are the color ways in the group:
Carnivale, Piedra, Classic Jewel, Aztec, Storm and Caribe.
Keep going. There are more pages with more choices.