SCARVES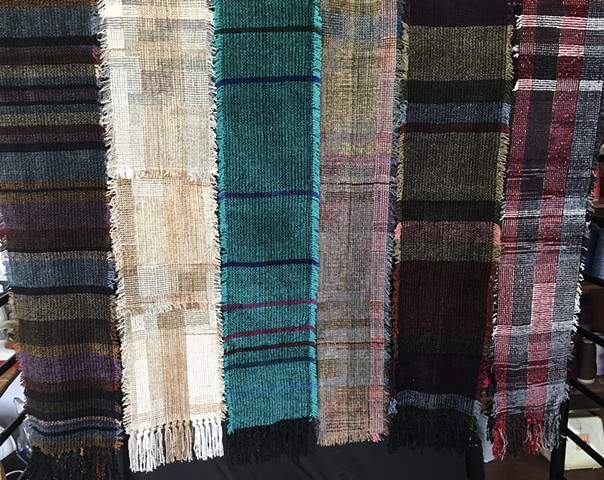 Colorways in this scarf grouping:
From left to right- Dakota, Sahara, Jade Fibonacci, Desert, Tunisian Aubergine and Tribal
All scarves are rayon chenille, cotton and bamboo yarns. All have been delicately machine washed and dried and can be gently hand washed and air dried. Some have long 4" fringe on the narrow ends and some have 1/2" fringe all around . This is also a customization you can request.